From the transportation department: Buses 4 and 5 will not run their afternoon route on Tuesday, November 29.

Glendive Public Schools would like to wish everyone a very Happy Thanksgiving.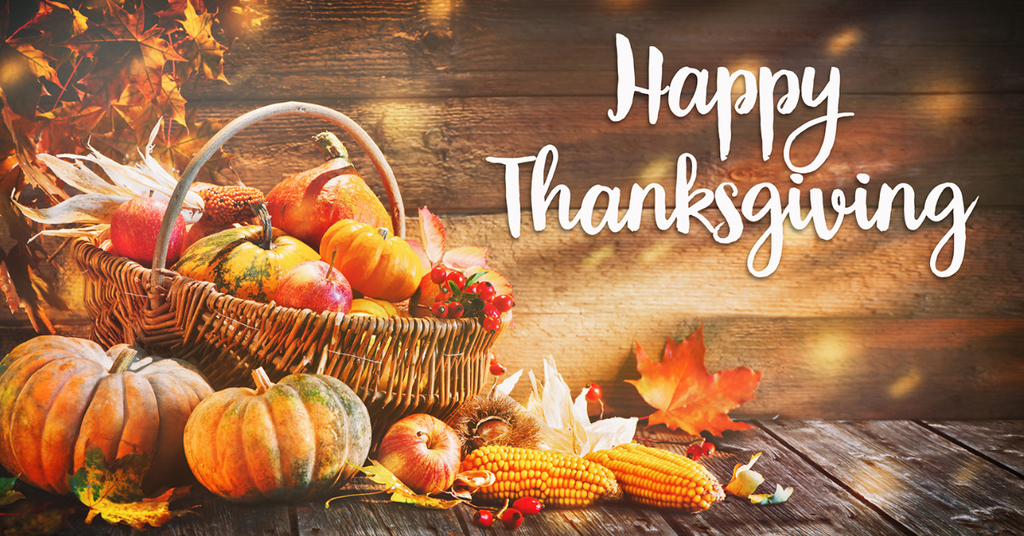 ​From the Transportation Department: Bus 7 will not run its afternoon route today, Wednesday, November 23.

GPS would like to thank all of our substitute teachers and wish them a Happy National Substitute Teacher Appreciation Day. You are an important part of our school district and we truly appreciate everything you do.

Come be a part of our team!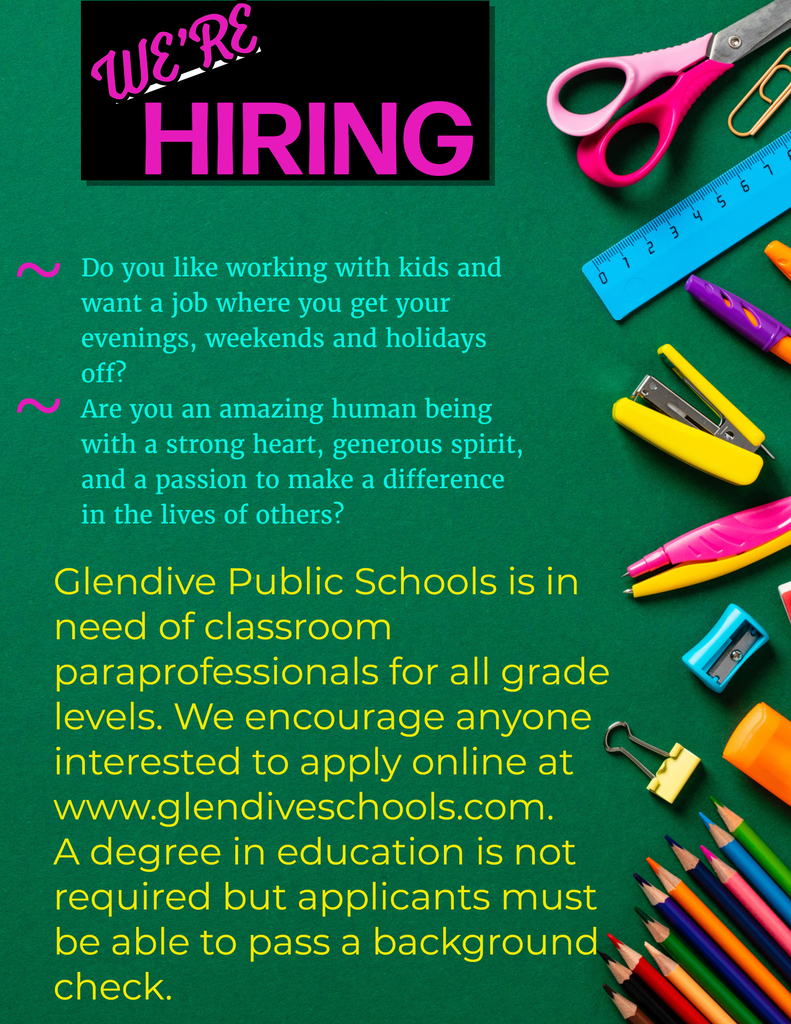 Happy Veteran's Day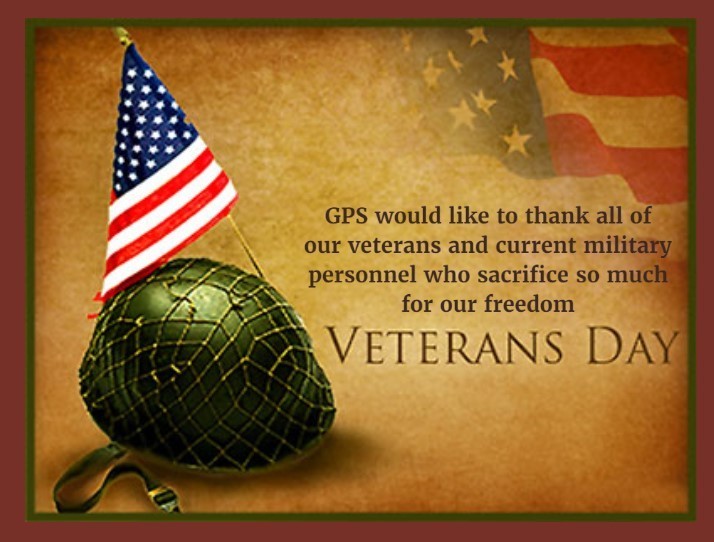 UPDATE: Bus 1 WILL be running this afternoon. Thursday, November 10.

With winter just around the corner we just want to remind everyone on the school disruption information. All students, parents, and school employees should assume that school will be in session and buses will be running as scheduled unless there is an official notification from the Superintendent to the contrary. Please remember to dress your children accordingly. Students go outside unless the temperature or wind chill is below zero. Please click on the following for more information on the process for school closures:
https://www.glendiveschools.com/page/emergency-info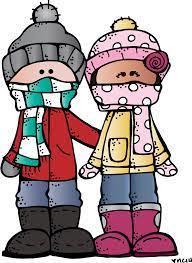 From the transportation department: Bus 1 will not run the afternoon route Thursday, November 3.

From the transportation department: Bus 5 will not run the afternoon route today, Tuesday, November 1.

Every parent wants to help their child do their best in school. Here are some tangible things that can be done at home to help foster success at school. *Feed your child a healthy breakfast each morning *Make sure they are getting enough sleep each night *Attend Parent-Teacher Conferences and ask for specific things to work on at home *Support homework expectations *Help your child study by providing a quiet place where they can concentrate *Know the school rules and let your child know your expectations of them at school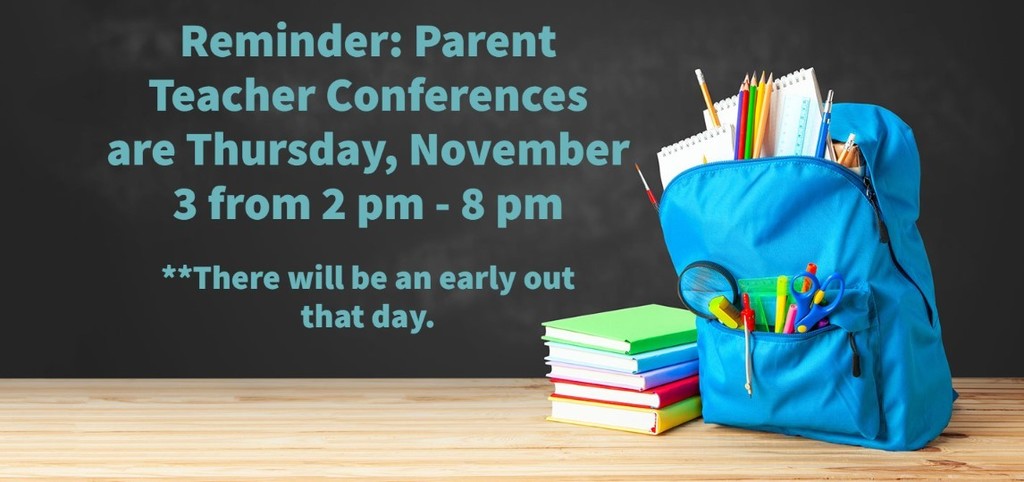 ​From the transportation department: Bus 1 will not run the afternoon route today, Wednesday, October 26.
Good Evening, We have been unable to fire up the boiler at LES as the boiler repair person is still working on the boiler. We were hoping to have this finished up tonight, but it looks like it will be done tomorrow morning sometime. Please make sure your student is dressed in layers as the temperature will be different throughout the building. Even when the boiler gets started, there will be a big variability in temperatures throughout the building. Please have your students dress appropriately as the weather is predicted to be more winter-like weather. Students will be going outside for recess. If anything else changes, we will be letting you know.

Thank you to all of our principals at Glendive Public Schools. We appreciate everything you do for our district.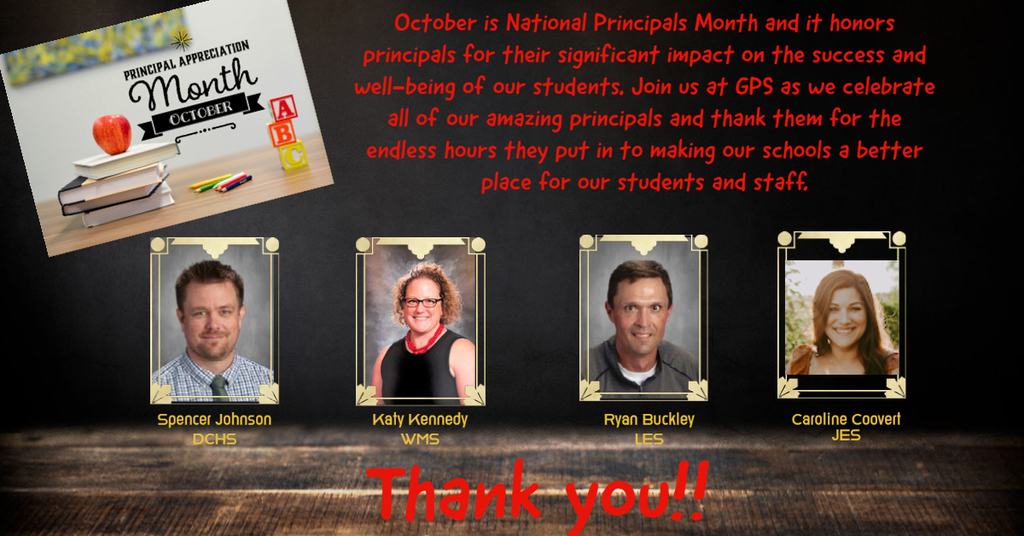 Thank you to all of our custodians for all you do for our District. You are so very much appreciated!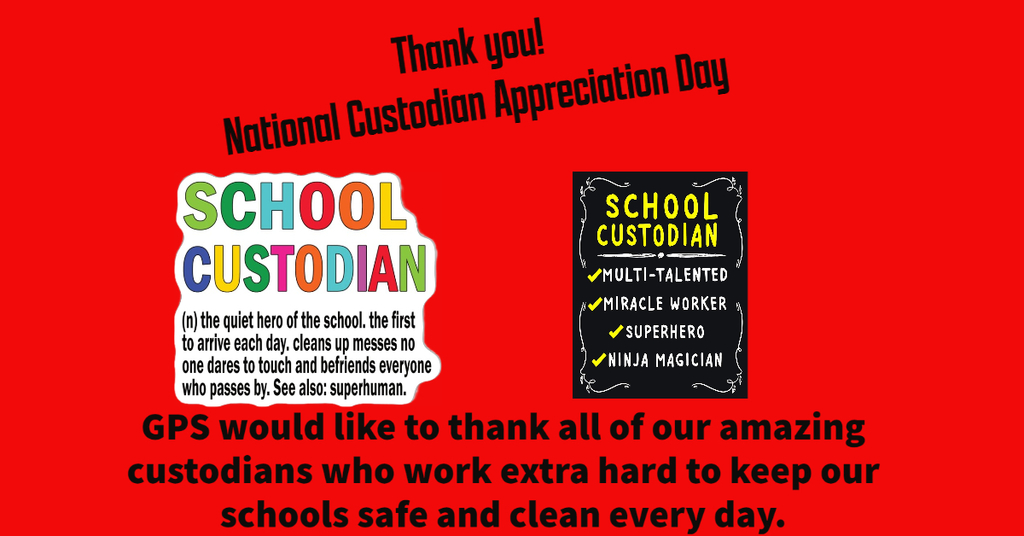 We are so excited to see everyone tonight at 6:00 PM in the DCHS auditorium for Jeff Veley and the Squabbles Family Game Show!! Bring your kids, bring your friends, just come and have a great time with lots of laughs.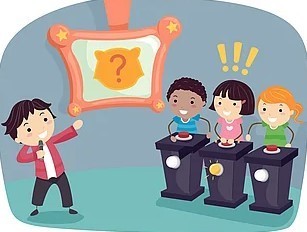 Don't forget that this Thursday, September 29, Jeff Veley will be at the DCHS auditorium presenting a Squabbles Family Game Show. The event starts at 6:00 and is free to everyone. You don't want to miss out on this exciting event!!

​Hello GPS families. We have an exciting event coming to Glendive that we would like to invite you all to attend. Jeff Veley will be here in person on September 29 to present a Squabbles Family Game Show. During this interactive event, Jeff brings students onstage to resolve crazy conflicts and compete in hilarious resilience-building challenges. Through lots of laughter, parents and kids learn how to identify aggression, manage emotions and resolve social conflicts – simply and easily. SQUABBLES LIVE! brings a playful approach to the painful problem of bullying. As a result, families leave viewing conflicts as an opportunity to build resilience in students. Resilience-building games and mental health resources are provided. This energetic event is packed with music, illusions, and plenty of audience participation. We look forward to seeing you all there.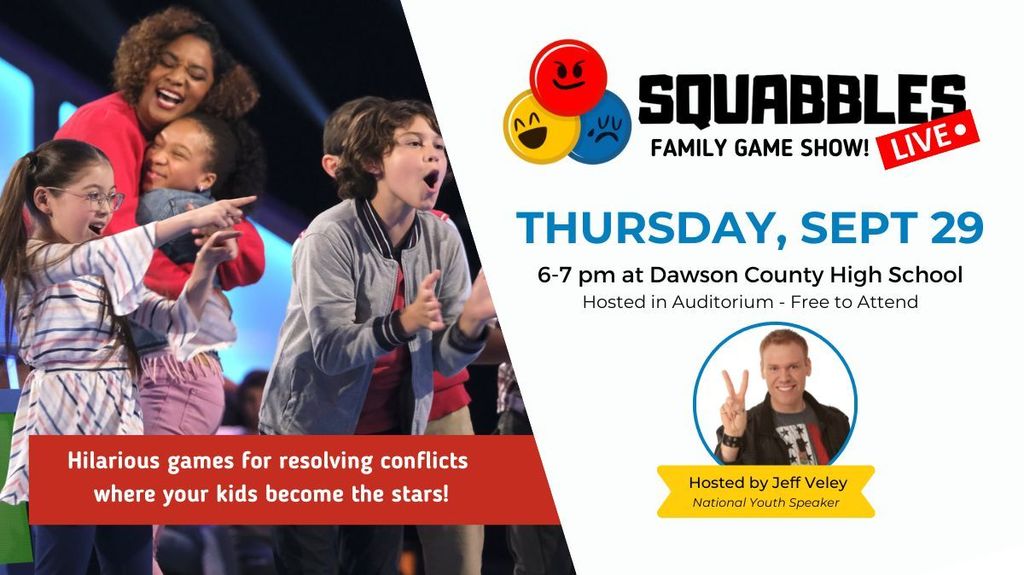 Go down to the Gallery from 1-4 for a silent auction. All items were donated by alumni and teachers from the 90's. An amazing collection of talent! All proceeds go back to the DCHS art department earmarked for community beautification.