Come join us for a community forum on Wednesday, Jan 9th at 6:30 pm in the DCHS Cafeteria. We want your input on: 1) our community's educational needs 2) what our future and vision looks like 3) determining goals and aspirations of Glendive residents.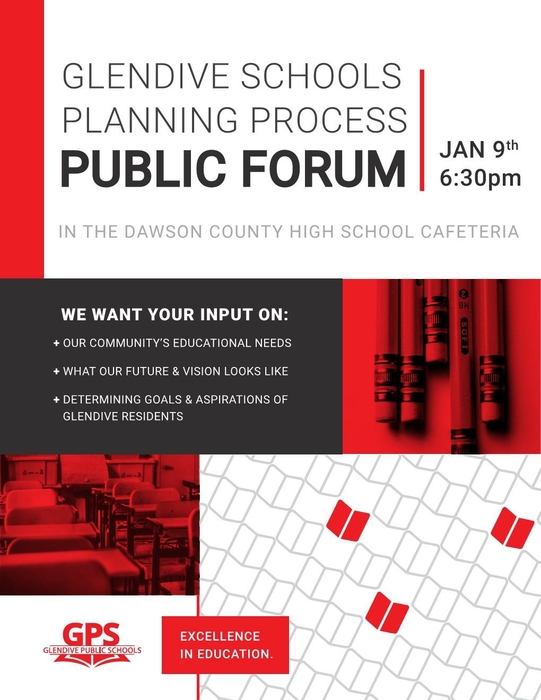 Please consider taking this quick 4 question survey. Your input is very important to us!! This information is vital to the future of our GPS schools!
https://www.surveymonkey.com/r/YYSPZTB
Thank you to everyone who has taken it already!

Come join us for a community forum on January 2nd @ 6:30 p.m. in the DCHS Auditorium.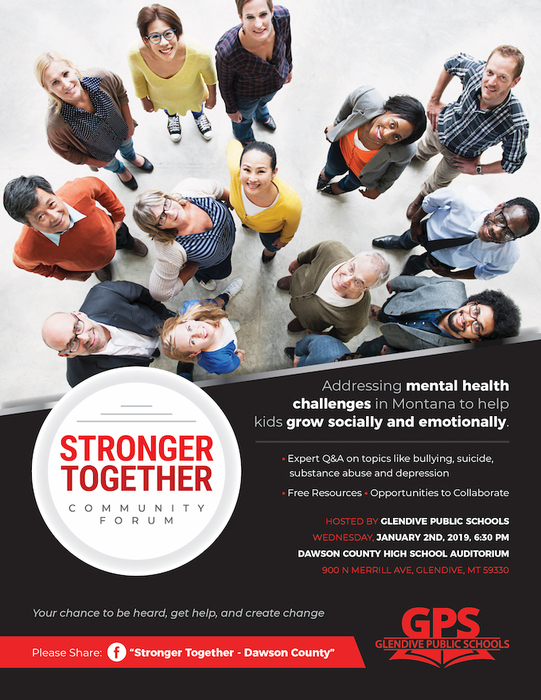 Glendive Public Schools would like your input! As many of you know, the District has launched a comprehensive planning process to identify the educational needs of the community and shape the overall vision for our future. Determining the goals and aspirations of Glendive residents is the main objective driving our planning efforts. This will be a transparent process in which we will continue to seek feedback to ensure we create vision which reflects our entire community. As part of this effort we will be reaching out in various ways to get your input. The first opportunity is available now through a community-wide online survey. Please consider taking a few minutes to fill out the survey through the following link:
https://www.surveymonkey.com/r/YYSPZTB

This is the information that GPS gives to students 5th thru 12th grade.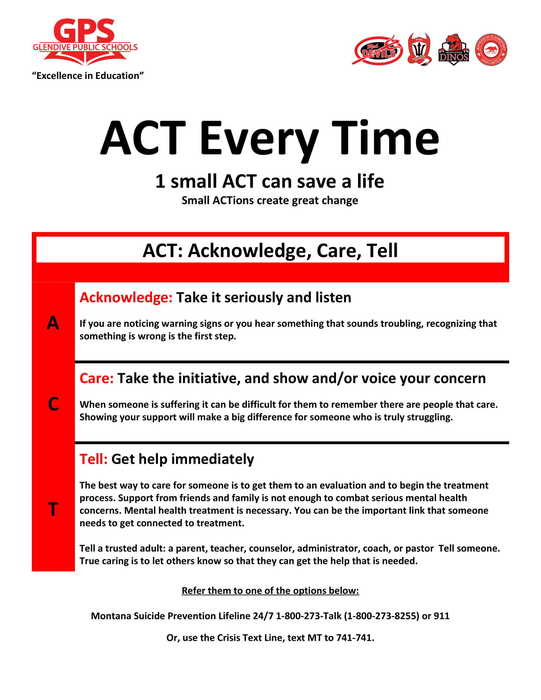 GPS is looking for a 5th Grade Boys Basketball Coach. If interested, please apply online at
https://goo.gl/SHB6FZ
and contact Mr. Greenway at LES to let him know you are interested.

Tis the season for giving. Unfortunately, there are kids that come to school with sicknesses that are contagious. Please make sure your students are washing their hands and being safe. Here is a great reference and reminder for everyone.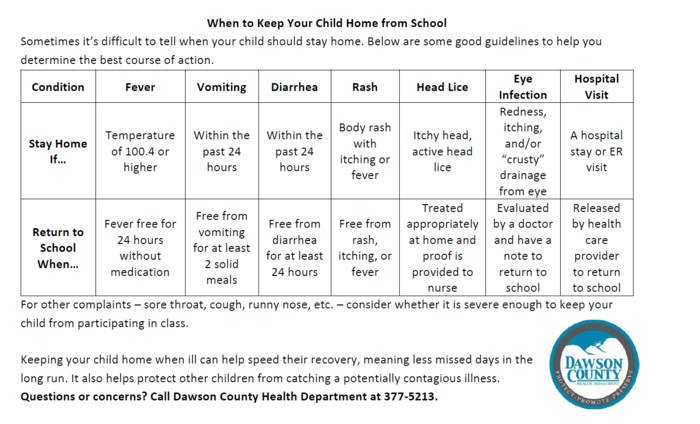 Just a reminder that today is an early out and No School Thursday and Friday. Have a Happy Thanksgiving!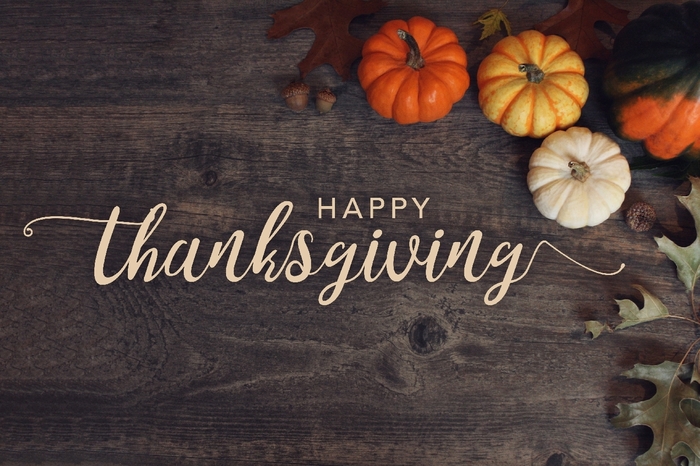 Words cannot express how thankful we are for your service!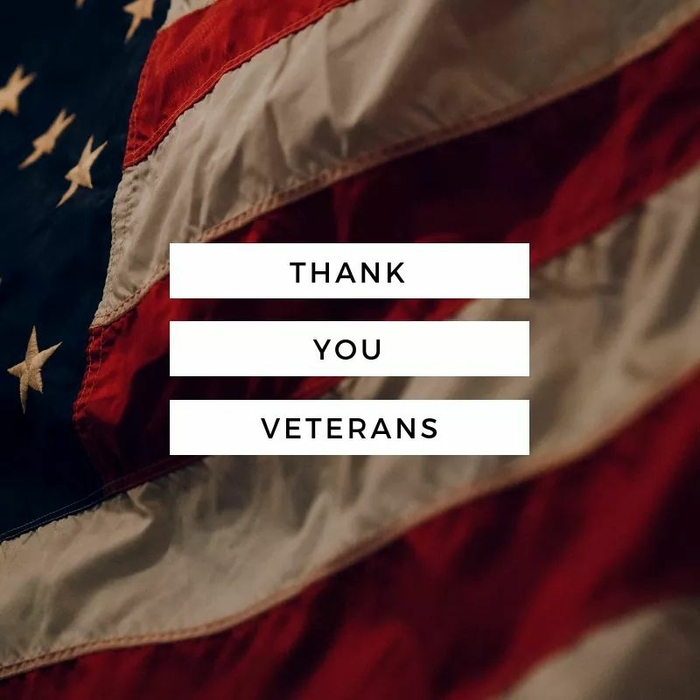 So very proud of our girls Volleyball team! They represented DCHS and Glendive extremely well. They were fun to watch and never gave up! Thanks also to our amazing band, cheerleaders, and students! Your dedication to our team was amazing! #GlendiveIsProudOfYou #BuildTheLegacy #ProudToBeADevil

The fall play starts tonight at 7 pm. Come see how talented our students are! #DCHSEntertainment #YouWontBeDisappointed #DCHSPride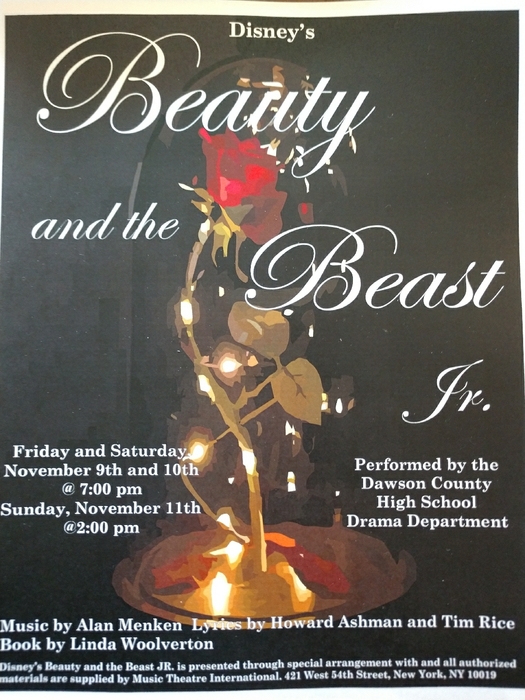 Game 2 for the Lady Devil's. Good luck! #BuildTheLegacy #AttitudeIsEverything #WeAreProudOfYou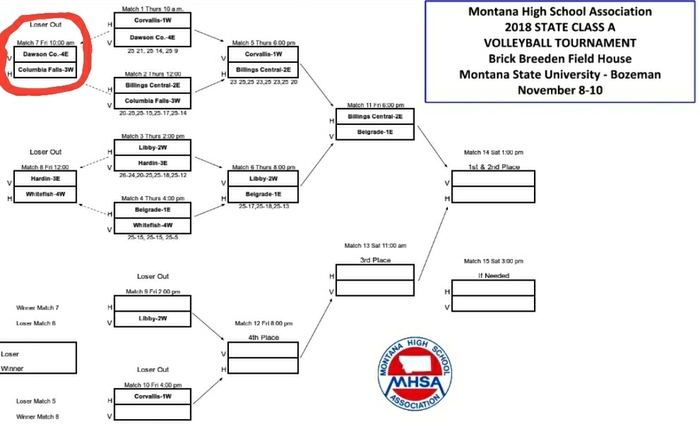 Jeff Veley is here today to talk to our students. We are really excited to have him talk to our students again this year. Please remember about the free parent event tonight at 6 pm in the DCHS cafeteria. Hope to see everyone there! Be looking for a Facebook Live later this morning.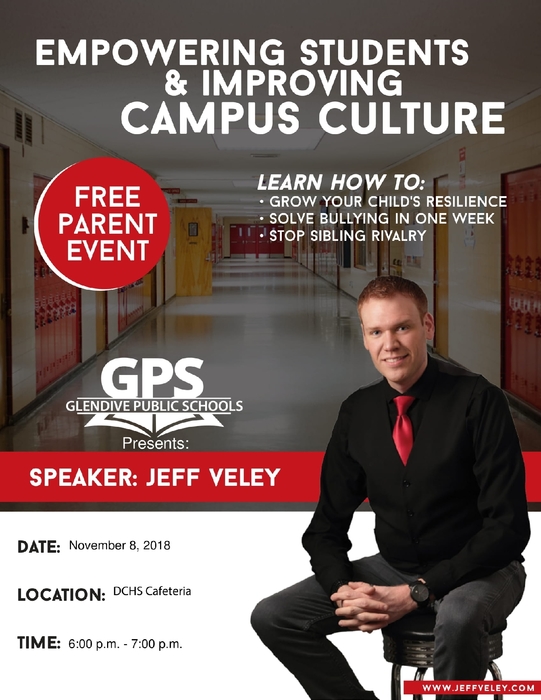 Good luck to our Lady Devil's today! Go get them! #BuildTheLegacy #AttitudeIsEverything #WeAreProudOfYou


Parents: Please come join us for a great night of learning on Thursday, 11/8/18, in the DCHS Cafeteria with Jeff Veley. Jeff Veley is an award-winning speaker, social skills educator, and entertainer. Jeff's simple strategies for bullying prevention have reached 1 million people and earned two international awards for effectiveness in conflict resolution. On Thursday, Jeff will be speaking to all of our students in their respective schools and will end the day with this presentation with parents. Please come learn and ask questions about a process that really works. This is the second year we have had Jeff come talk to our students and we are excited to have him back! Hope to see you Thursday!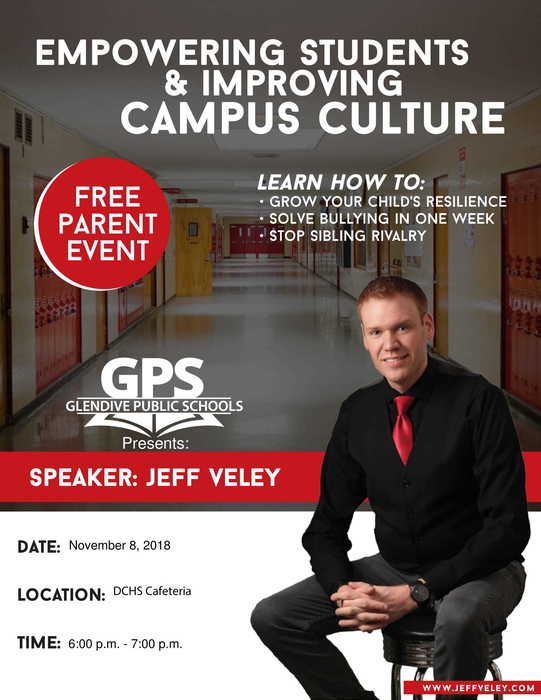 Great job Lady Devil's! We are proud of you! #BuildTheLegacy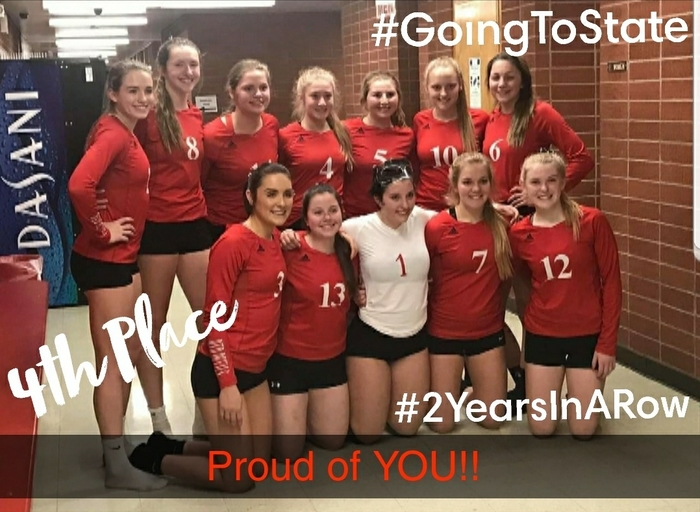 Dawson 3 Have 0 Lady Devils play tomorrow at 11 am. Come out and help them finish strong at the Divisional tournament. #GoingToState #2YearsInARow

Lady Devils play at 4:00 pm against Have. Come in out to support them. Berth in state tournament at stake. #GoDevils

Wanted: An amazing human being with a strong heart, generous spirit, and a passion to make a difference in the lives of others. GPS is looking for paraprofessionals to join Glendive Public Schools. If you want to add value to students, staff, and the community, we would love to have you apply. Please click on the link below to apply. If you have any questions, please email us at
gps@glendiveschools.org
.
https://goo.gl/puXyiZ