Glendive Public School staff continually brings their best each and every day. We want our students to walk away feeling safe and valued. For what better purpose can a school district have than to add value to its students?
https://www.glendiveschools.com

At GPS we have a vision: Excellence in Education. Our commitment to this vision is behind everything we do for our students. A dedicated staff and a supportive community are the driving forces behind our school district.
https://www.glendiveschools.com


Next Friday, September 10th, we will be starting our Friday School for nonproficient students. This will be mandatory attendance for all nonproficient students. For a definition of non-proficient students and the schedule for Friday School, please be on the lookout for more information coming from the individual schools. Have a great Labor Day weekend!


GPS' top priority is always the safety and well-being of our students (both physically and mentally). Please talk to your kids about our ACT Program. ACT Every Time: 1 small ACT can save a life, Small ACTions create great change!
https://bit.ly/GPSActEveryTime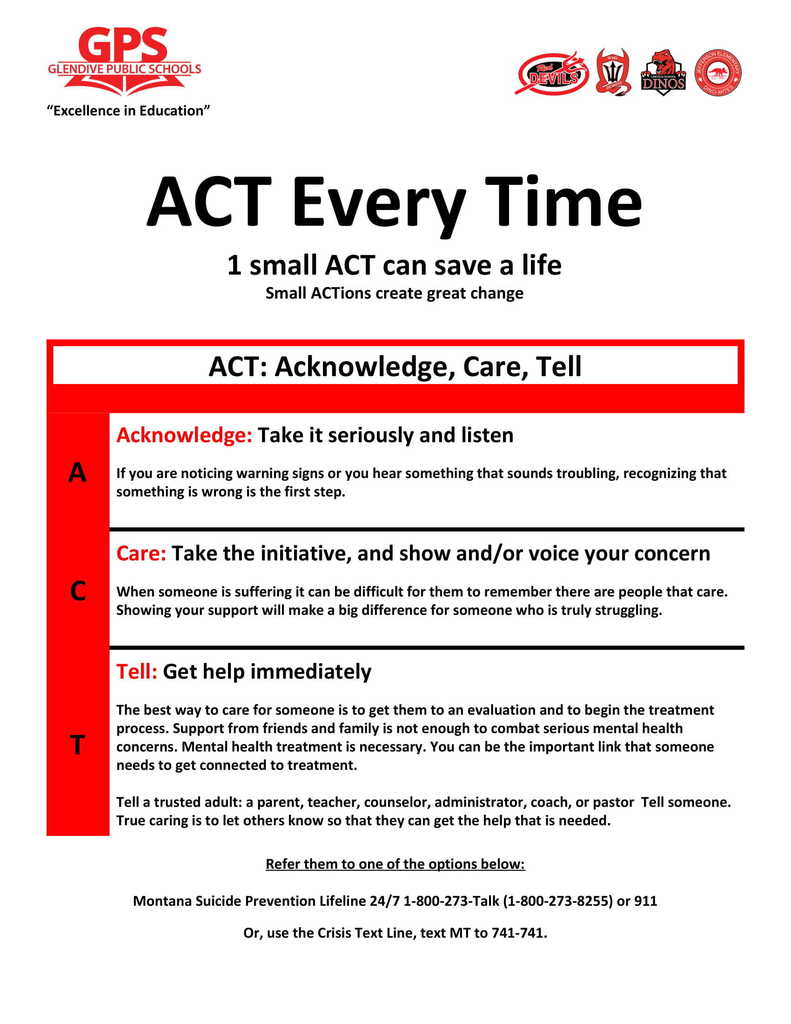 Just a reminder folks, Glendive Public Schools will be out Friday September 3rd and Monday September 6th for the Labor Day Holiday. Everyone have fun and stay safe!
https://www.glendiveschools.com

From the transportation department: Bus 4 will not run the afternoon route today, August 31.

Our word for the year at GPS is GRATITUDE. The definition of gratitude is "the quality of being thankful; readiness to show appreciation for and to return kindness." Gratitude helps people feel more positive emotions, relish good experiences, improve their health, deal with adversity, and build strong relationships. Expressing gratitude reminds us that we are all connected. GPS is thankful for our teachers, staff, students, parents, and community. We greatly value and appreciate your trust placed in us!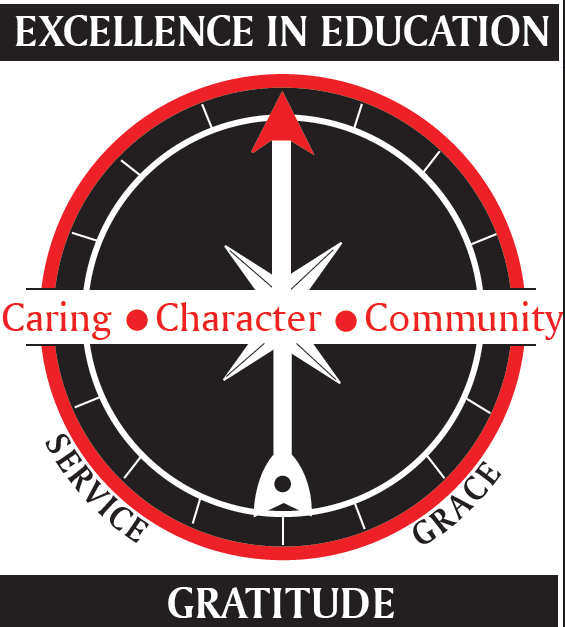 Safety Post from Glendive Police Department With the beginning of the school year upon us, we just wanted to remind everyone of some safety tips from the Glendive Police Department. Please talk with your students. #GPSSafety #BeSafe #EducationIsKey
http://bit.ly/GPDSafetyReminder

The Veteran's Letter Writing Campaign is looking for volunteers to be a part of our committee. If you haven't heard about us yet, please click on the following links below for more information:
https://www.glendiveschools.com/article/517895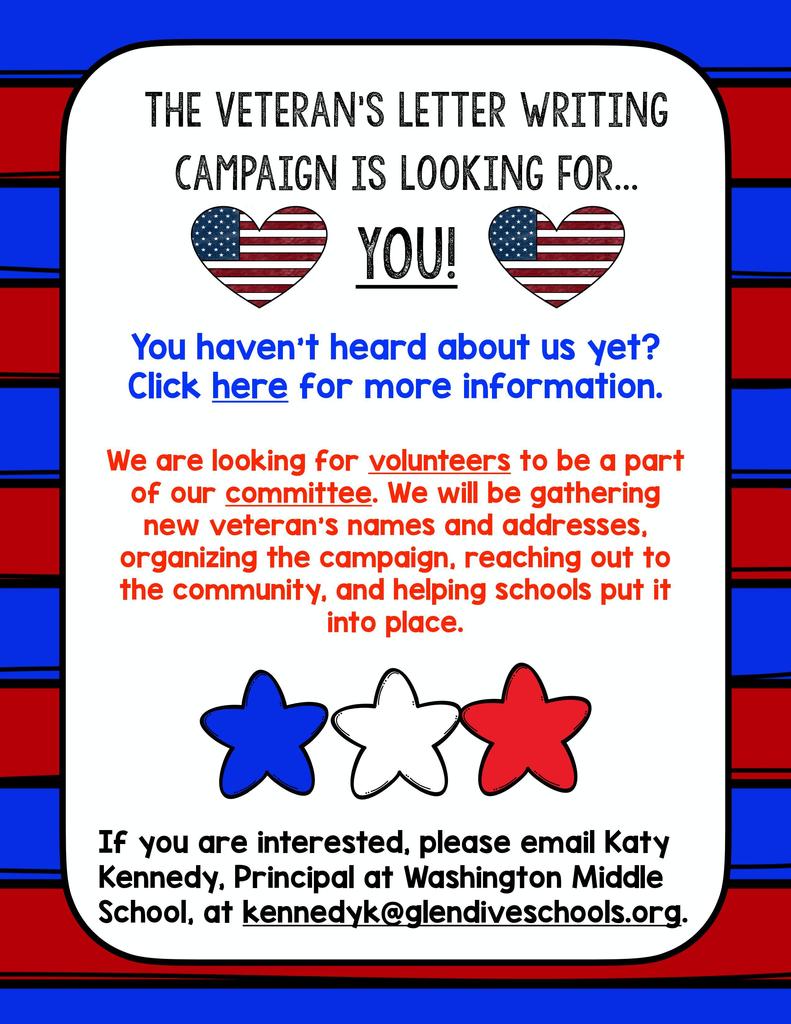 GPS is looking for an Administrative Assistant to the Special Services Director. If you would like to join our amazing team and add value to students, staff and the community, we would love to have you apply. If you have any questions, please email Val Damron at
damronv@glendiveschools.org
. Tentative Start Date: September 27, 2021 Hourly Wage: $14.74 - $15.74 depending on experience, including prorated benefits. Job Closes: 8/27/21 To apply, please go to
https://www.glendiveschools.com/page/current-openings

Hey Parents! We invite you to visit the app store on your iPhone or Android to download our district app. Just search for Glendive Public Schools and stay up to date on all the latest happenings.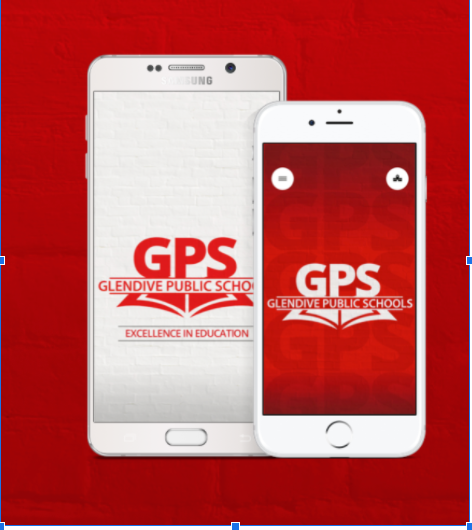 We encourage all K-12 parents to visit the school website and download the 2021-2022 District Calendar and keep it on your fridge or somewhere handy.
https://bit.ly/3rYsTzd

GPS recently held a substitute teacher training. Thank you to all of the community members who participated and signed up to sub in the school district this year. Our subs are a valuable resource in our district. We are still in need of substitutes. If you are interested, please visit our GPS web page and complete an application.
https://www.glendiveschools.com/page/current-openings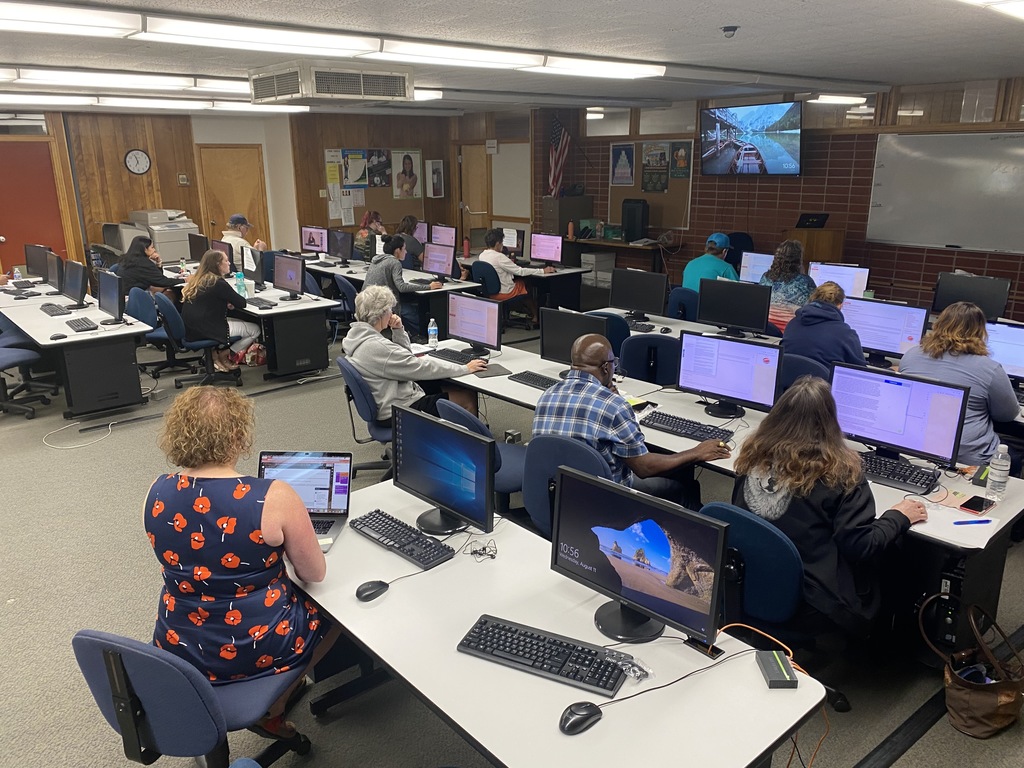 GPS is excited to have our new flag poles up at DCHS and LES. Thank you to everyone that was involved with making this happen. We wanted to make sure that we had a prominent spot for our great Flags. #GPSCommunity #GPSPride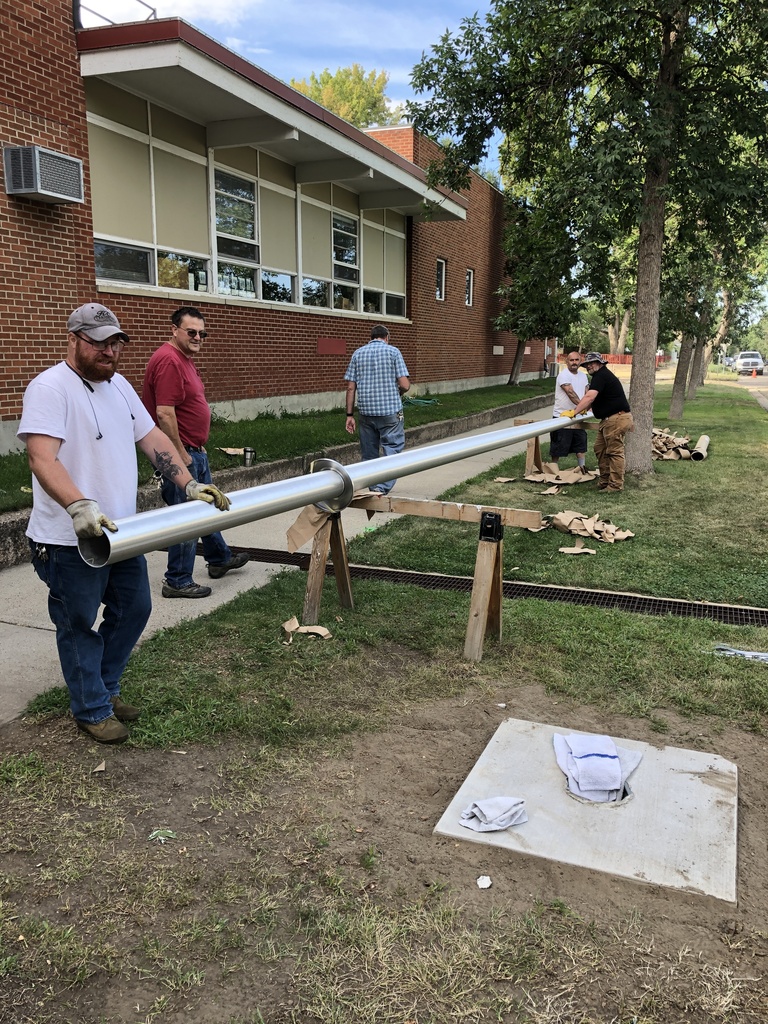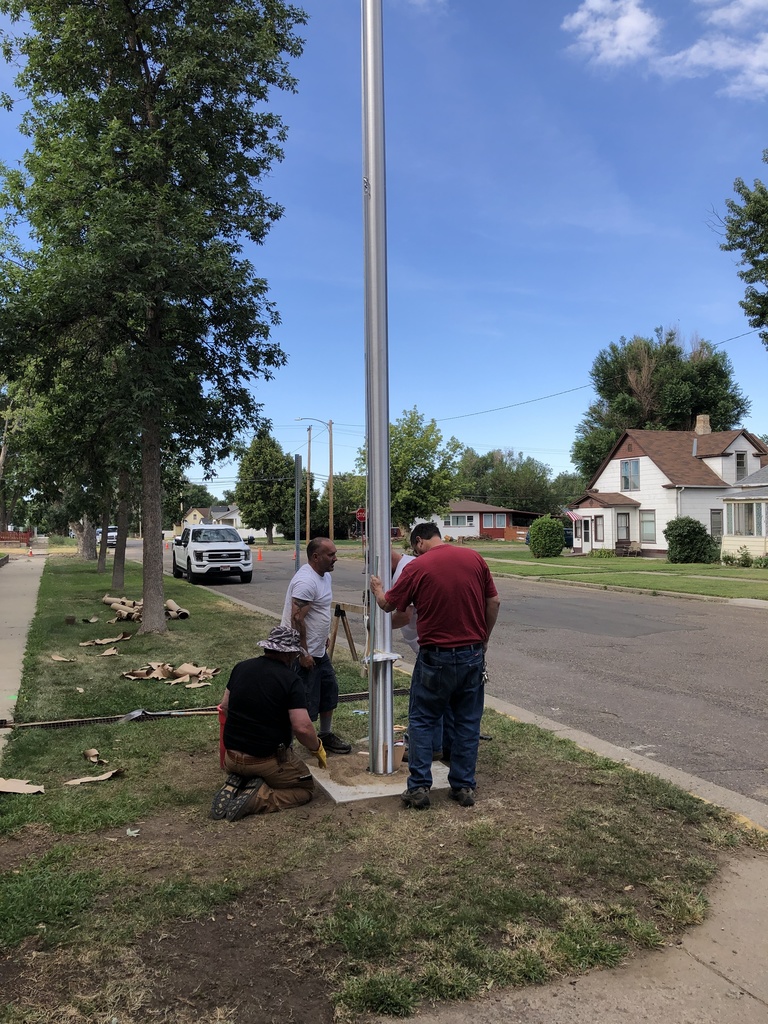 Just a reminder to parents of incoming Kindergarteners, Third graders, Sixth graders, and Ninth graders -- their first day back to school is Wednesday, August 18th. All other grades begin Thursday, August 19th.